Post with 1 note
So we've almost knocked down 2011 and as it's been with most years, there's been a lot of music released that we've enjoyed. This year we enlisted the help of Jarret Green of The Otto Modest. Jarret's written much about about music and is likely the most obsessive music fan we know. Enjoy. Or not. Just read, watch, and listen.
Jarret's Favorites

10.) Explosions in the Sky - Take Care, Take Care, Take Care
Several great post-rock bands released albums this year (Mogwai, This Will Destroy You, Russian Circles), but Explosions in the Sky was the only one that worked for me straight out of the box. It's cliché to call instrumental bands with guitars and drums "cinematic," but that's exactly what Take Care… is. Next time I write a screenplay, it'll probably be based on this album.
Listen to "Trembling Hands."
9.) Bass Drum of Death - GB City
 Little more warms my heart than knowing that the kids are still making energetic, stripped-down garage rock. With the break up of The White Stripes and the studio polish vomited all over the last Gossip and Yeah Yeah Yeahs records, such a straight-up assault is completely refreshing. GB City is a concise and punchy album, and Bass Drum of Death know how to spread their sound over an LP without it ever wearing thin.
Watch the video for "Get Found."
8.) Zola Jesus - Conatus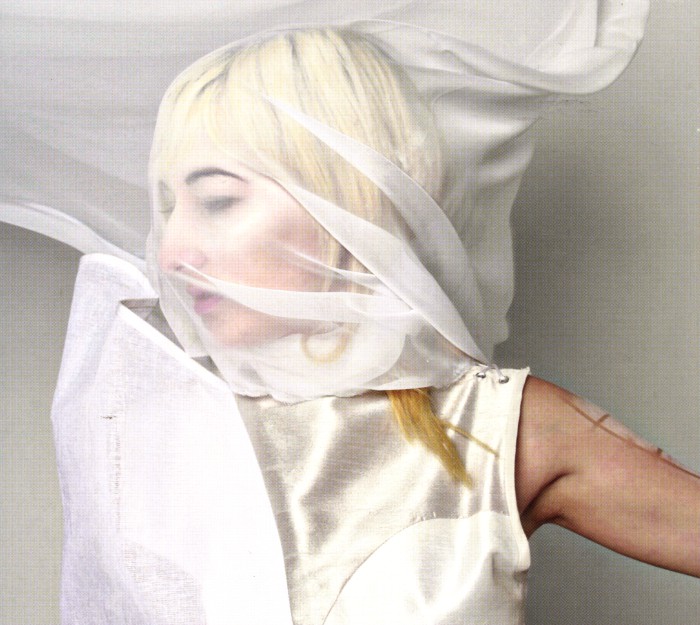 Every year, I spend about half of my time discovering releases I missed from the previous year. In 2011, Zola Jesus's Stridium was one of the best ones. The goth(?) songstress winds her rich, rhythmic vocals around sparse instrumentation on both releases, although this year's Conatus is filled out with more poppy beats. If you're new to Zola Jesus, I still think Stridium, or maybe her guest slots on the new M83 are the best places to start, but Conatus is only less effective because it's a drug I'm already hooked on.
Listen to "Skin."
7.) Boris - Heavy Rocks and Attention Please and New Album
 If you're talking about Boris (the veteran trio from Japan) in 2011, you've got a lot of explaining to do. Not only did they release three(!) albums this year, but the vinyl and digital versions of each contain different versions of many of the tracks, and the releases occasionally share songs. This is to be expected with Boris, who have done things like release two totally different albums with the exact same artwork and title and changed their style over and over. Great f'ing music is also not a surprise from this band. Start with Heavy Rocks for, well, something heavier; Attention Please for psychedelic pop; and New Album for something in between.
Listen to "Attention Please."
6.) Active Child - You Are All I See and How To Dress Well - Just Once EP
 Lo-fi R&B is one of those things I never knew I wanted so badly. Last year, How To Dress Well introduced it to me with the amazing, heartbreaking, violently quiet Love Remains. Active Child is more Jamie Lidell and less Xiu Xiu, but there's still a darkness in the reverb-heavy production. There's also a lot of shoe gazing and 80s synths for those of you upset that M83 didn't make my list. And if you've missed How To Dress Well so far, Just Once provides a brief re-imagining of his LP.
Watch the video for "Playing House."
5.) Tyler, The Creator - Goblin
 I don't think Tyler and Odd Future really need any more attention. I'll just say that I especially love these two things about Goblin:
1. Tyler can rap; I mean, for real.
2. He reminds me of late-90s Tricky.
So let me take this space to mention some music from 2011 that you've probably never heard of but that I love:
Sleepy Kitty - Infinity City
The First Teenager Ever - HORSE EP
This City of Takers - The Felt EP
Canyons of Static - various releases
VOLCANOES - Faults and Heavy Hands

Look them up. Most of them are available on Bandcamp, which is where you should buy music whenever you can.
4.) HEALTH - "Goth Star" single and Pictureplane - THEE PHYSICAL
 HEALTH is my favorite band. I love how they make dancey noise music and noisey dance music. The only thing they really released this year was a cover of Pictureplane's "Goth Star," complete with Stevie Nicks samples. It's gorgeous and brooding and bombastic and perfect. Pictureplane's (who can always turn a post-modern hook) THEE PHYSICAL is much improved over his freshmen release, partially due to the help of HEALTH's Jupiter Keyes, who can seemingly make anything weirder and more danceable.
Watch the video for "Gothstar."
3.) Cymbals Eat Guitars - Lenses Alien
 The next three releases could have really fallen in any order at the top three, depending on my mood. In 2011, Cymbals Eat Guitars followed up their great debut with an absolutely brilliant indie-rock opus. And I do mean Indie Rock. It's guitar driven, noisy, sprawling, lyrically dense, smart, witty, reference filled, mathy, gritty, and warm. Cymbals Eat Guitars are on Barsurk and they make their own effects pedals. Indie. As. F***.
Listen to "Rifle Eyesight (Proper Name)."
2.) The Antlers - Burst Apart
 A lot's been made of Nirvana this year, but the real musical loss of the early 90's was Jeff Buckley. Kurt inspired horrible band after horrible band (Puddle of Mudd is enough to make any icon worthless), but Buckley's legacy is rarely even mentioned. Antlers proudly carry the sonic torch with impossibly beautiful vocals, crisp guitars, and sonic experimentation. On Burst Apart, the metaphors are powerful and the production is flawless. Just how Buckley would have done it.
Listen to "Putting the Dog to Sleep."
1.) YACHT - Shangri-La
 Many challenges arise when creating original music. Creating something that's intelligent and challenging while still being accessible and cohesive is almost impossible when crafting a song, let alone an entire album. Somehow DFA's heir to the throne, YACHT, have achieved all of these on Shangri-La, along with that holy grail, rarely found along with the above-mentioned adjectives: danceability. All too rarely, dance music sacrifices brain and heart in favor of the legs. YACHT have somehow preserved every element of their music to create an album that's equally listenable on bedroom headphones and club subwoofers.
Listen to "I Walked Alone."
Jason's Favorites
10.) Low – C'mon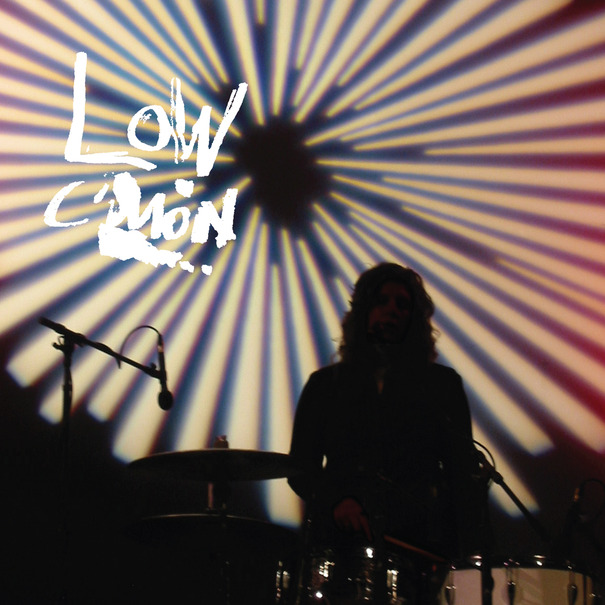 Low's musical career seems the perfect analogy for their music. Slow and with purpose. Chugging along scenes since grunge, barely audible but always providing something satisfying to those who stop to listen.
Watch the video for "Try to Sleep."
9.) Okkervil River – I Am Very Far
 Okkervil River's been one of those reliable sort-of-Americana rock bands for a while. Will Sheff's lyrics have always beautifully captured familiar characters and scenes. Here the lyrics seem to have obtuse origins and the band utilizes more experimentation in the studio, like messing speeds and directions of analog tape, without distracting too much from their established sound.
Watch the video for "Wake and Be Fine."
8.) Washed Out – Within and Without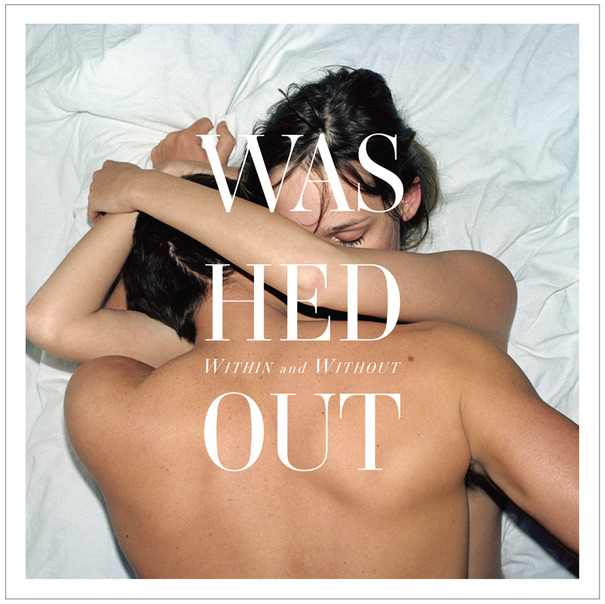 The debut album from Ernest Greene: a failed librarian who began to make pop music in his bedroom, as so many failed librarians do. Libraries' loss was music's fortune as we get an accessible record that seems to slow the sunrise at a near pause.
Listen to "Eyes Be Closed."
Cults – Cults
 There is certainly an obese bubble of these sorts of garage bands that are fronted by females and are constantly checking their sound against the Ronettes. This band rode internet fame from a self-released single and a video produced by [adult swim] before releasing their debut on a major label. It's a summer sprint of a record with a slight inner-groove crackle and buried samples from actual cult-leader Jim Jones.
Watch the video for "OMG."
6.) M83 – Hurry Up, We're Dreaming
 Anthony Gonzalez's earlier albums made escalating electronic music that must've been climbing him to the un-ashamed pop of the 80's. 2008's Saturdays = Youth is the best example of that decade's retro-fascination I've heard. This time he combines that pop obsession with interludes of his rapturous climbs. It doesn't have the punch of S=Y but it's still a poignant exercise in nostalgia that teeters on religious.
Watch the video for "Midnight City."
5.) Explosions in the Sky – Take Care, Take Care, Take Care
 Thankfully there are still musicians and audiences who see the need for an antithesis to 3-minute-pop. EitS say so much with almost no words. Paint panoramic soundscapes larger than any visual medium could ever achieve. Mogwai may have bested them on album titles (Hardcore Will Never Die, But You Will) but EitS put out the better record.
Watch the video for "Last Known Surroundings."
4.) Bon Iver – Bon Iver
 The second album from the author of the definitive audio-document of the lonely woodsman. This time Justin Vernon enlisted a large number of studio musicians who not only provided more of a full band sound, but were evidently encouraged to help shape the album. The production is squished to the middle and sounds quite horrible, but makes sense in this bleak context. The rhythms are warped and tribal, like Tool decided to make a folk album.
Listen to "Beth/Rest."
3.) Destroyer – Kaput
It's impossible to guess who first came up with the idea to bring the saxophone to the forefront in 2011, but with a January 25th release (and a leak in 2010) Kaputt is the first place I heard it. It seems pretty easy to cop the cool sounds of the 80's, but to mimic the sleaze-sax of that era and pull it off as something interesting, that's impressive.
Watch the video for "Kaputt."
2.) The Mountain Goats – All Eternals Deck
 John Darnielle's earliest albums were recorded on a boom box. As his career went on, he thankfully added such frivolous studio elements as drums and external microphones. By some counts this is TMG's 18th record but Darnielle considers it to be the 3rd, because he resets the count with each incarnation of the band. I think he's lyrically the best writer alive and the writing on this is as strong as ever.
Watch the video for "Estate Sale Sign."

Opeth – Heritage  
 The Swedish band is regarded by many as forefathers of the extreme progressive metal scene. They're masters of seamlessly alternating between growling death metal and acoustic folk passages. Across their discography the pendulum has been favoring haunting crooning, piano, and acoustic guitar. Then there's Heritage, their tenth album, and a full-on prog rock masterpiece. Like seriously, from the 70's. The stuff that Dr. Venture would super-science to. So meticulously executed that it doesn't come across as cheesy, but if you suspend disbelief well enough, can sound quite sinister.
Watch the video for "The Devil's Orchard."